A NOTE FROM OUR HEADTEACHERS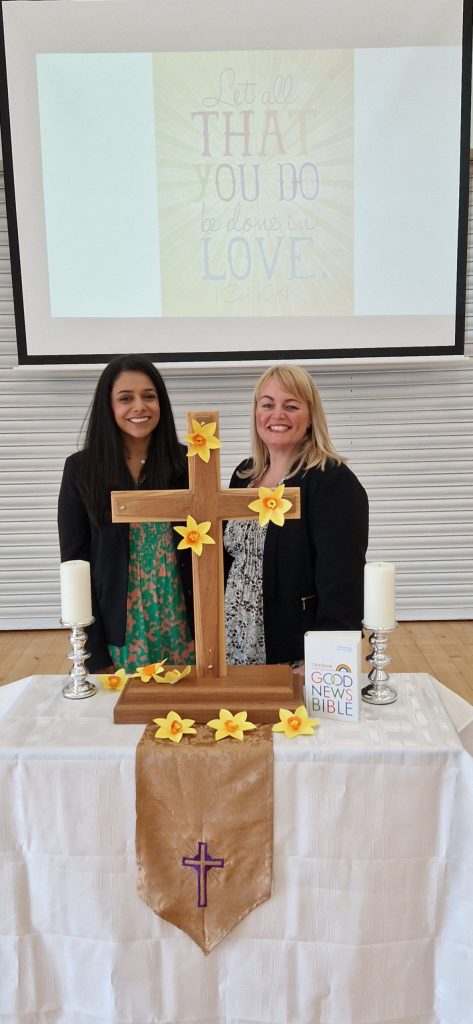 Grace Darling C of E Primary is a happy, friendly school, set in the heart of Newbiggin-by-the-Sea. The inclusive ethos that Grace Darling values is represented through our core belief that everyone can 'Let their light shine'. We embrace and celebrate the diversity of individuals, and nurture them as life-long learners for the 21st century. Grace Darling Primary values the first years in a school and recognises them as some of the most important. We aim to ensure that our children have a 'can-do' attitude towards learning through an environment that enables each child to feel happy and safe, valued and secure as they grow, learn and develop. We provide an engaging curriculum, which encourages a passion and curiosity for learning that will help children to develop high aspirations and provide a lifetime of memories. Our children are at the heart of every decision we make to ensure that they are happy, confident and that the opportunities that are provided for them are relevant to their needs, both now and in the future. We hope you find the information on our website useful. If you have any questions however, please don't hesitate to get in touch!
Mrs N McGrath & Mrs S Cole
Headteachers
"When you face the greatest challenge, you are closest to your victory. Don't you see how far you have come? Keep moving forward and create history."
""I'm so small," said the mole. "Yes," said the boy, "but you make a huge difference.""